Please help spread the word about Topless Topics past all the censorship and shadowbans that prevent me from growing organically! When my accounts aren't outright banned, my content is marked as "adult only" and hidden from search results, so the ONLY way I can grow is if you share a direct link to my content so that YOUR friends, family and followers can find my stuff!
The more you follow, subscribe, like, share, retweet, etc, the more likely others who follow you will see the link and hopefully become a Topless Topics supporter as well!
If you'd like to help me attract new followers even more easily, here's an easy peasy graphic updated in November 2019 for you to share to the social media platform of your choice to help get the word out about Topless Topics!
Censored version: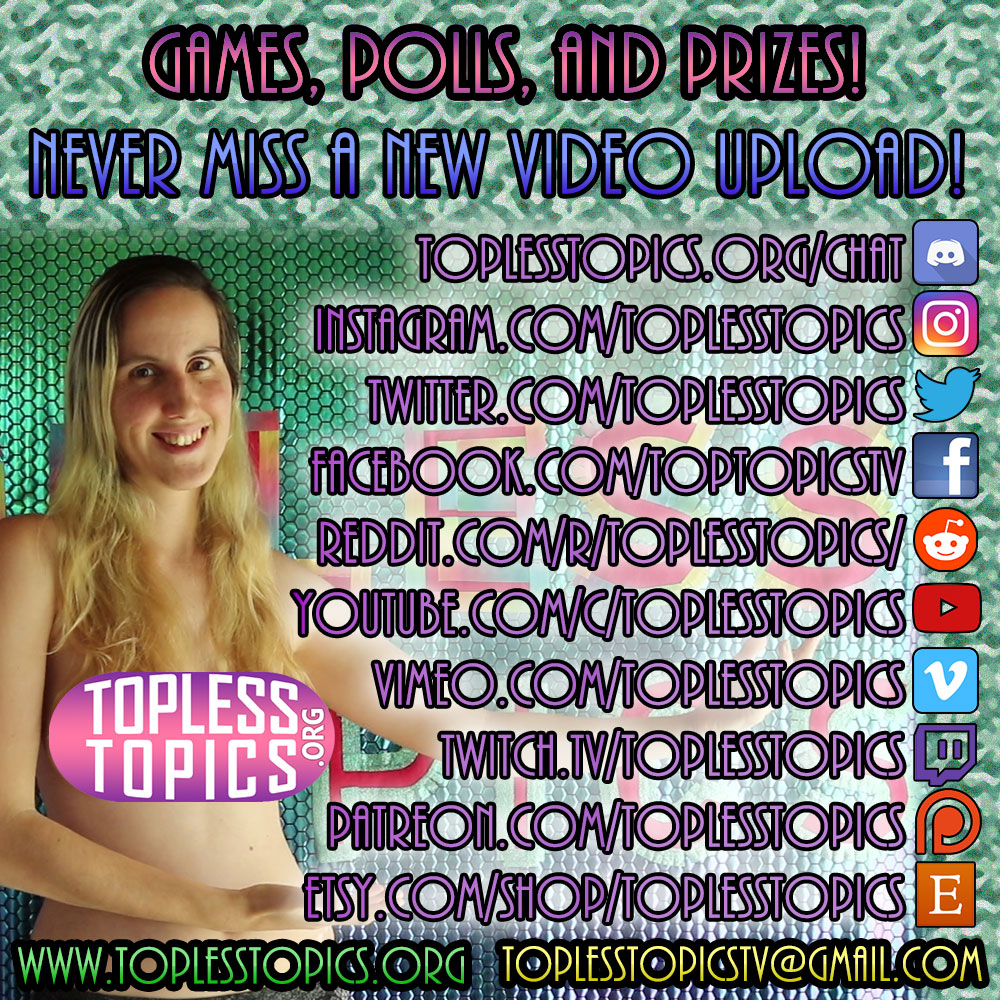 Uncensored version: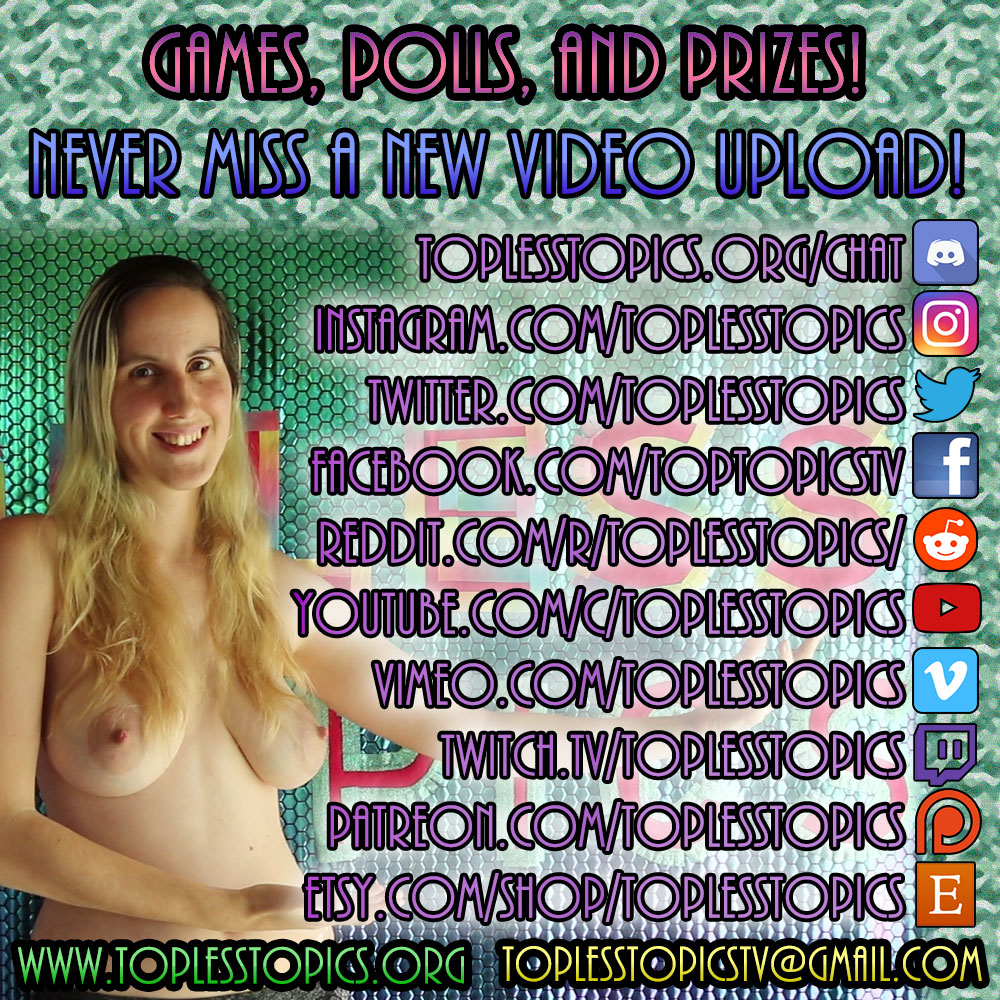 It's an unfortunate reality in this digital age that, short of lightning striking with an unexpectedly viral video that ends up with you being interviewed on The Ellen Show or something similar, the only way to grow your presence online is through self-promotion, self-promotion, self-promotion. Add to that the extra layer of difficulty in trying to promote yourself when you stand for something instantly "controversial" as female nipples which will get you banned immediately on pretty much every popular social media website out there, and yeah… "You're gonna have a bad time" [/oldmeme]
At this point in the Topless Topics lifestyle, I've come to grips with the fact that the only way I'm going to grow this "brand" enough to actually effect positive changes on the topless equality front (not getting banned from every major website for posting exactly the same amount of "nudity" as a male would be a great start) is if I grit my teeth and play by the rules of the patriarchy enough that I can keep my content up on the various social media platforms that everyone and their mom currently uses.
To that end, I've made this page to simply list out all my current social media platforms, and hoping that anyone reading this page will help me spread the word by liking/following me on each one. Please note that this website (www.toplesstopics.org) will remain my primary focus on sharing new content, since it's the only one I can even remotely control whether or not I get banned, as previous experience shows even censored content of mine can and will be spontaneously obliterated if enough trolls report it. So as long as you're checking in here regularly (and/or you're signed up for the semi-weekly Topless Topics Mailing List), the rest of these links are just to help me reach more new viewers.
Okay, enough preamble. Here are all the links I can think of, and I will add to this list as new accounts are made/old ones are permabanned:
Vimeo
Youtube
Twitter
Facebook
Instagram
Snapchat
Tumblr
Livestreams
Methods of Financial Support
Know of a social media platform that Topless Topics isn't present on yet and you think I should make a page there? Email me and let me know!