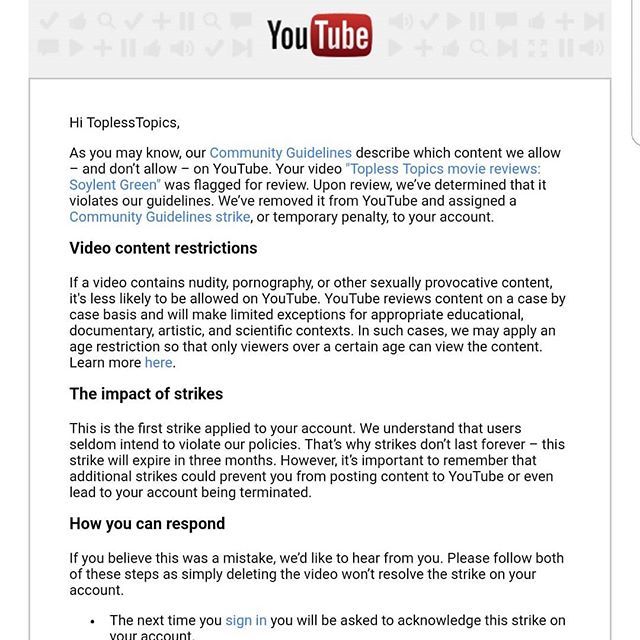 Thanks for making it so easy to stay off your nazi-coddling garbage fire of a platform, Youtube!
UPDATE

Hahahahahaha oh man, oh man, oh man. And in trying to reply to someone on the Topless Topics Facebook page, I tried to link to my "hiatus" post on here, only to find that Facebook's "hide preview" option DOESN'T WORK and it still included the preview thumbnail which of course included two or three pixels of female!nipple. I realized that it didn't work and immediately tried to delete the comment, but NOPE, THE TIRELESS PURITY ALGORITHMS OF FACEBOOK -IMMEDIATELY- NOTICED THE HEINOUS FEMALE NIPPLE AND BANNED MY -PERSONAL- FACEBOOK ACCOUNT FOR ANOTHER WEEK.
Times like this all you can do is laugh insanely, right?
Social media is garbage. All of it. And we're garbage for continuing to use it no matter how they mistreat us.