Here we go again, only this time, hopefully for good!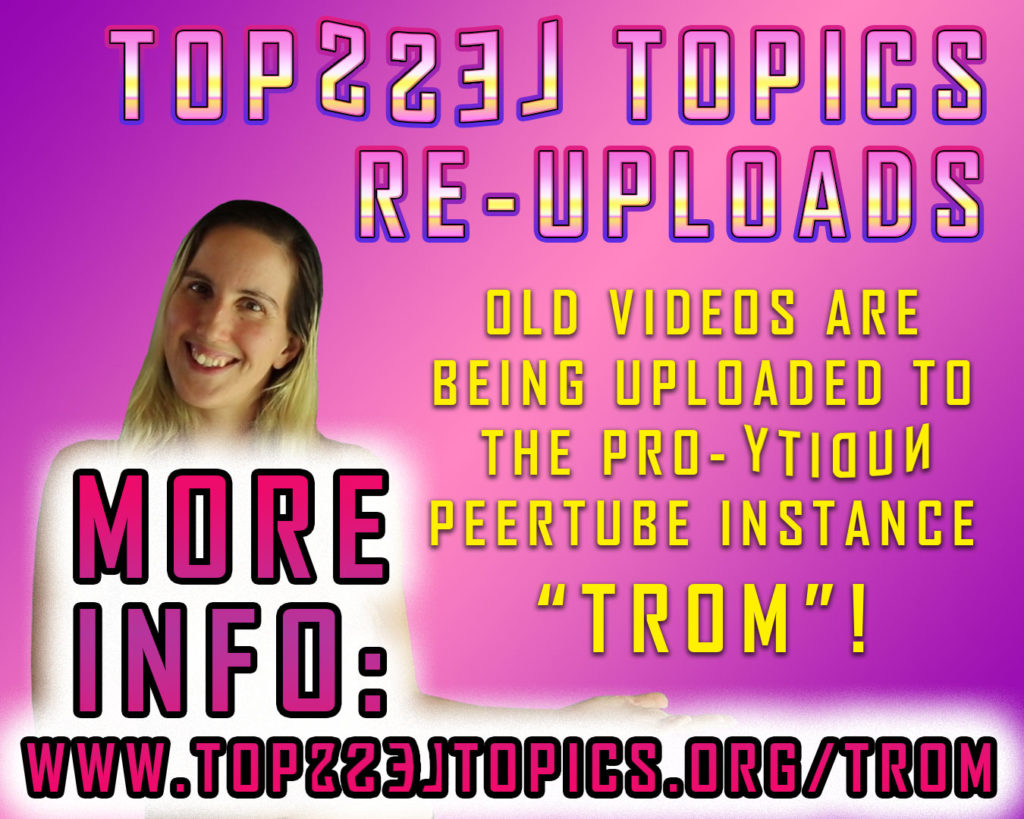 After many years and instances of having videos–if not entire channels–banned from every platform you've heard of and some you haven't, Topless Topics has found a new website to, once again, try (re)uploading her heinous nonsexual female nipples–WE FERVENTLY HOPE that this might be the final resting place for her videos, without once more having to tediously reupload every single old video to yet another platform!
(One of) the best parts about TROM is that you don't required a logged-in account to view my videos!
For more info on what TROM is, visit here:
Or you may watch this video discussing what PeerTube is, which is the open-source code used to house the TROM video instance:
---
Watch Topless Topics be interviewed on the TROMcast series by the owner of the website, Tio!
(We had some technical difficulties during the interview, so the quality isn't the greatest. Hopefully if/when we do future episodes together, they come out cleaner!)
---
Where can I find Topless Topics videos on TROM?
I'll do my best to add links to the videos as I reupload them below, but your best bet to access the most recently uploaded videos is to visit my TROM profile page directly:
Topless Topics Channel on Trom
TROM videos uploaded so far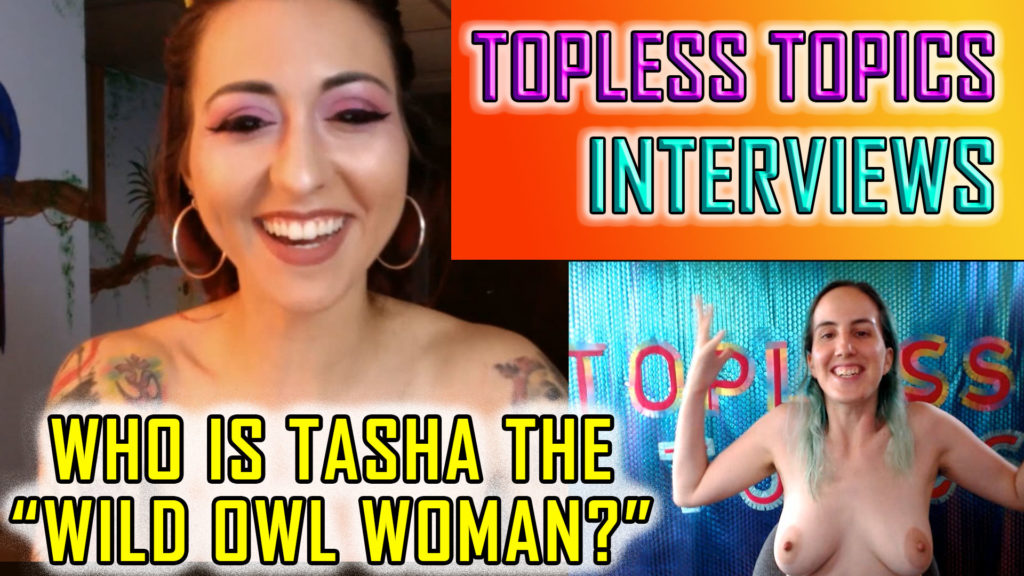 Interview with Feminist Filmmaker Tasha the Wild Owl Woman Parts 1-10
---
Interview with Chrissy Stroop, #exvangelical movement founder and newly transitioning transwoman
Topless Topics and Just Naked Podcast: a Nudism/Naturism and Topfree Equality Inter-sation